"GOD'S APOCALYPSE" is a Faith-Based end time thriller. It's about a man who loses his lover and in his search to find her, prices escalate and tensions rise worldwide as the New World Order becomes the official government, which throws Jonathon into the toughest battle of his life: the battle between God and the devil. But can he survive?

"God's Apocalypse" mirrors today's world in many ways, but it inspires as it captures love, loss, and redemption that will stir the soul of its readers.

--- A Novel and Screenplay ---
Rave Reviews for God's Apocalypse !!!
"God's Apocalypse" is a captivating story that will amaze you at every page!
Linda Hopkins, Tony Award Winner & 2-time Grammy Nominee
Steven King meets Left Behind. L.A. Review
"God's Apocalypse" captures your attention and imagination! Citizen's Voice

Read the "God's Apocalypse" first chapter!
Check out Derek's quotation on Jeff Herman's Writer's Guide.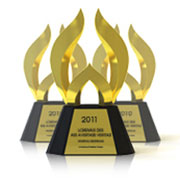 Derek's Site won the prestige Website Awards

---
www.GodsApocalypse.com
'God's Apocalypse' Cover Design by Derek Savage. Copyright © 2014, Derek Savage. All Rights Reserved.